Stay Up To Date With Us!
We will never spam you or share your email address.
Game Sound Design Strategies
GSD Strategies
Check out the gamesounddesign.com strategies when you are feeling creatively uninspired. Each random strategy will present you with a new avenue to pursue. Give them a try!
Game Sound Design Glossary
GSD Glossary
Our game audio glossary has all the sound terms you have been wondering about. Game audio can be confusing enough without having to deal with a new technical language. We are constantly updating the database with new terms that relate to not only game audio but game developer terms as well.
Anonymous Confessions of a Game Sound Designer: Sharing Your Skills In Game Audio
Article by U.C.
In this first installment of the series "Anonymous Confessions of a Game Sound Designer", U.C. (pen name) gives us insight into why sharing ideas in a creative industry is a necessary evil.
"You have to love the game industry: unannounced projects shrouded in secrecy, byzantine work practices common place, and standardization almost unheard of.
I have to tell you though, never in your life will you find a greater group of people with whom to hitch your wagon to. From moment one, on the ground with any one of them, engaged in a conversation on the merits of various DAW plug-ins, implementation workflows, or how to quantize unusual tuplets; it's easy to immediately feel on the same page with your brothers and sisters in arms within the game audio community.
I've often wondered if the music background that most bring to this corner of the world isn't the foundation for this peaceful easy feeling amongst like-minded souls. The inherent urge to jam and collaborate is as pervasive in games as it can be in music, but I can't help but feel that musical intuition gives us a leg up right out of the gate compared to other disciplines when it comes to getting down to it. To truly become part of this group, one need only bring their passion to the table and check their attitude at the door.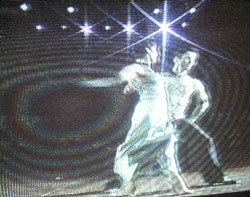 While the task of networking can sometimes be daunting, you can rest easy with a fundamental belief in the power of sound and the harnessing of it to creating sonic accompaniments to interactive games. Although this desire to share, collaborate, and freestyle across company lines flies in the face of most non-disclosure agreements (NDA's), we are lucky to have institutions such as the Game Developer's Conference, AES, or Develop throughout the year which help to naturally foster a feeling of cross collaboration by sparking debate through topical sessions, panels, and roundtables. For the standard on networking at game conferences, check up Darius Kazemi's tinysubversions for a complete overview of strategies to prepare you for the next social opportunity.
With such a rapidly evolving landscape of technology in game development, it helps to keep your ear to the wire and your eye on what your peers are doing. Not only that, it's human nature to want to share your successes and failures with others in an attempt to help solve common problems or to save others from making the same mistakes. We're all facing the same challenges - give or take a few MB of RAM. How do I get non-repetitive music into this game? How should I handle the ambient for my title? Whats a good way to set up a vehicle engine? In a recent post titled "Your tools are not your competitive advantage" (via Music of Sound), Kim Lajoie goes to great lengths to explain why sharing what you know helps everybody, and everything gets better as a result.
There continues to be a lack of clearly defined best practices. For someone just stepping into the world of game sound, it can be an unclear path with no road map forward. So much of what is done in games is customized to serve the scope of the project, but I believe that at the root of it all there are emerging standards for how to do some of the more common tasks. For help understanding what solutions are available or imparting knowledge gained through experience, there are few better things than a spirited conversation with a new colleague or old friend.
Conversations over dinner will continue to proliferate these idea's and foster the growth and further branching of specific techniques, as long as we keep the free spirit of collaboration open across company lines, and tread lightly on our NDA's. As another conference looms on the horizon, remember to foster this positive cross pollination between colleagues and newcomers alike. Remember, this is game audio we're talking about; don't be afraid to be who you are and believe in your power to make things better.
When the time comes to start riffing, be sure to allow space for others to solo and make sure your attention is with them throughout. You never know what sparkling epiphanies will come across, or some recognizable hook that will allow you to put yourself out there and share your own experiences. Until then, make some noise!"
Bio:
U.C. is a game industry veteran and sound focused professional. Direct comments can be sent here.