Stay Up To Date With Us!
We will never spam you or share your email address.
Game Sound Design Strategies
GSD Strategies
Check out the gamesounddesign.com strategies when you are feeling creatively uninspired. Each random strategy will present you with a new avenue to pursue. Give them a try!
Game Sound Design Glossary
GSD Glossary
Our game audio glossary has all the sound terms you have been wondering about. Game audio can be confusing enough without having to deal with a new technical language. We are constantly updating the database with new terms that relate to not only game audio but game developer terms as well.
Review: Zoom H4 vs. Zoom H2 Audio Recorders
Review by Damian Kearns
I realize at the time of this writing, the Zoom H4n has entered the market, with a number of design improvements. Since I have not tested the product thoroughly yet, I've decided to compare its predecessor, the Zoom H4, to the Zoom H2 for field recording sound effects.
The Lowdown:
I bought my first Zoom H4-I own two- in March 2007. I have taken it with me to Jamaica, Italy, and the U.K., twice. I have used it reliably in snow storms, tropical rains showers, on top of mountains, at the back of ferries, and many more places. My other Zoom H4 travels the world with a field sound recordist, Joe, who has used it in Sudan, Kenya, Uganda, all over the United States, France, and several other European and African countries.
I hope one understands that we have used this rugged device in many dangerous and inhospitable places to record sound effects, and never had any problems.
I bought my Zoom H2 audio recorder in May 2008 and have used it to record a concert, record my infant son at various times, record elements for my podcast, and used it in the U.K. to record ambient sound effects for my library. It's a sturdy little Quad recorder, ideal for ambient recording, and for recording music. It's the recorder I use most, as I chiefly use my devices for collecting sound elements for television and film sound design.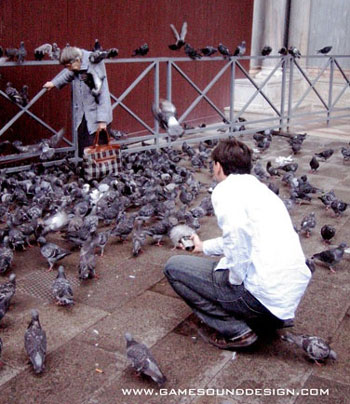 Overall:
Both the Zoom H4 and H2 have USB capability for transferring files to computers or for use as audio interfaces. The software set is quite similar as well. Both can do mono recordings and mixdowns, create mp3 recordings or compress uncompressed files, and there are automatic recording modes so these gadgets can be used to record lectures and conversations. The fact that the units run on 'AA' batteries is a big selling point, as it's not always easy to recharge in the field. All in all, great feature sets for the low purchase prices.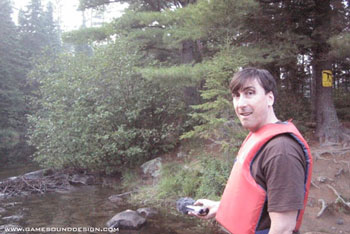 My only real dislike is the fact that a proper windsock is not provided at the point of purchase. I have Rycote windsocks, specially designed for these units and other similar competing devices. Often though, I put the windsock over the "clown nose" pop filter that comes with the units, for added isolation against wind. The self noise of the H4, on quiet recordings, is a bit of a problem. I use Waves Noise Reduction plug-ins in Pro Tools to minimize this. To minimize any noise introduced by the SD card mechanism, I use class 6 SDHC cards. I also edit my recordings tightly, sometimes obviating the need for any processing. The H2 "ON" switch is a design flaw. I hope they fix this in some future release. I've also written to the company, asking to release a version with the display on the back, so I can watch meters as I record what I'm looking at. Since the H4n has swiveling microphones, it's probable that any future version of the H2 will allow for the rotation of the mics by 180 degrees, eliminating this issue.
Conclusion:
I've had great successes with both of these devices. There seems to be times and places to use one over the other, but I do tend to favour the H2 for the bulk of my work. Its compact design allows me to capture sound in public places, undetected. I actually plug my ipod headphones into it and no one even blinks. The H4 is, by comparison, not so discreet. In Jamaica, I had people crossing the street to ask me what I was doing.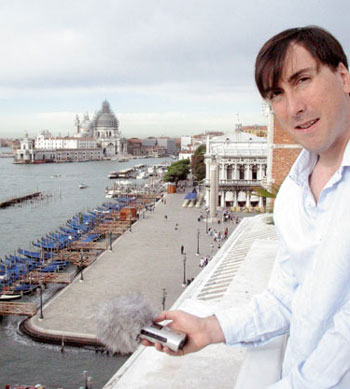 The H4 is great when I need to use external mics or line input sources. The machine effectively becomes a highly portable 2 track recorder on these occasions. My friend, Joe, favours the Zoom H4 over the H2 because he likes the feel of it in his hand. I think whichever device I use, the Zoom H4 and H2 are the handiest pieces of audio gear I own. And, with support for up to 32GB SDHC cards, these little workhorses can run at 96KHz, 24 bit for hours and hours.
Pros:
Zoom H4
-XLR and TS line inputs for external mics, DI boxes, and line level stereo instrument outputs.
-Phantom power capability.
-Very rugged. Can withstand punishment.
-Fairly short boot-up time.
-Switches are very hardy and can't be accidentally engaged.
-Microphones are hard to break, and are fixed in place.
-Can select sample rate using dedicated buttons.
-Similar software features to H2.
-Very nice sounding stereo image.
-Metering is easier to use when recording, as it's still viewable when pointing at a source.
-Great range of onboard effects processing and the ability to multitrack mix onboard.
-Onboard mic modeling, guitar stomp box and pre amp modeling, multi-effects box.
Zoom H2
-Can finely adjust record level while recording, using - and + buttons.
-Ability to record in Quad.
-Smaller, more compact so less obvious when trying to record covertly.
-Display is larger and more robust than H4.
-Over all nicer sounding than H4, with less self noise.
-Can select between front and back mics in two separate stereo modes, 90 and 120 degrees.
-Built-in guitar tuner.
-Similar software features to H4.
-Plug-in power microphone input for semi pro and consumer mic's.
Cons:
Zoom H4
-Battery life not as long as H2.
-Bigger and harder to conceal than H2.
-Only stereo, fixed mics.
-More self noise.
-Recordings often require more work than H2 to EQ properly.
-Display is not as large as H2.
-More costly than the H2, due mainly to the XLR/ line inputs and phantom power capability.
Zoom H2
-Quite often the "ON" switch accidentally engages whilst bumped around in luggage, draining the batteries.
-Requires a larger, more costly HDSC card, Class 6 recommended, to record at higher bit depths and sample rates.
-Meters aren't visible in QUAD or front stereo if the mic is turned toward the sound source, as metering is front facing, which is bad for ambient sound recording.
-Harder to remove the SD card than it is on H4.
-Longer boot-up time than H4.
-Only one microphone input.
-No professional mic inputs and no phantom power.
Damian Kearns is a re-recording mixer and sound designer at the Canadian Broadcasting Corporation. Damian Kearns and Joe Passaretti have a podcast called The Loud Life... discussions about pop culture, their lives, celebrities, and the people they meet. Join two guys for an unfiltered, hilarious dialogue about whatever comes to mind.