Stay Up To Date With Us!
We will never spam you or share your email address.
Game Sound Design Strategies
GSD Strategies
Check out the gamesounddesign.com strategies when you are feeling creatively uninspired. Each random strategy will present you with a new avenue to pursue. Give them a try!
Game Sound Design Glossary
GSD Glossary
Our game audio glossary has all the sound terms you have been wondering about. Game audio can be confusing enough without having to deal with a new technical language. We are constantly updating the database with new terms that relate to not only game audio but game developer terms as well.
Ten Best Sound Design Plugins
Our list of the ten best game sound design plugins.
Whoosh Recording
We show you how to record whooshes and swishes.
Do Your Sounds Need Revision?
How do you know when to revise a sound?
Boom Assault Weapons
Our review of the Assault Weapons sound effects pack.
Sound Design Techniques
Recording A Broken Piano

Creating an atmosphere in your game can be very important. You may find that you need to create a "creepy" or "haunting" soundscape to convey to the player that they are in the midst of danger. A great way to achieve this is by using a piano.
Whoosh And Swish Recording

In this article we show you how to record whooshes and swishes. These sounds can be an important part of any sound design project. Find out what we used to record them with and how to achieve the best results...
Dry Ice Recording

We record some crazy sounding dry ice screeches and groans in this session. Find out what dry ice is, where to get it and what kinds of sounds you can expect to achieve when recording it...
Bullet Whizz-Bys and Riccochets

Loading up a slingshot with various metal pieces and washers can definitely be a dangerous experiment in sound design. However, if done right you can definitely obtain some great swish, whiz, and zing by sound effects...
Sound Design Articles
10 Best Game Sound Design Plugins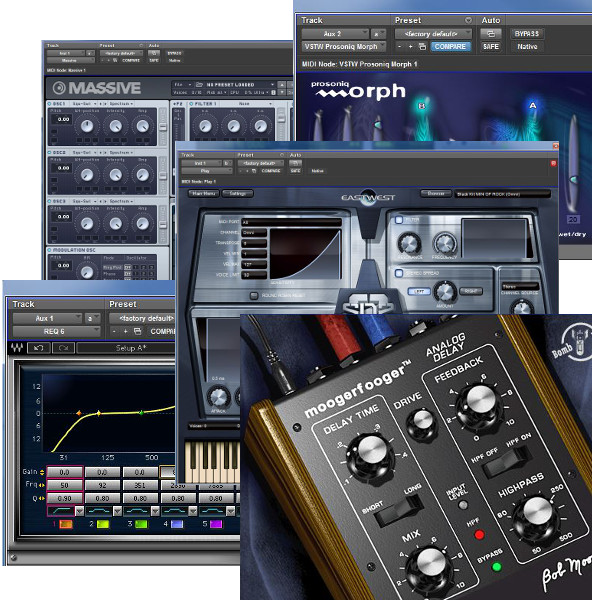 I am often asked what audio plugins I use when designing sounds. My answer frequently includes some new plugin that I have recently discovered and have started using in my day to day work. Though, I must admit that I am not a complete...
Do Your Sounds Need Revision?

One important aspect to creating exceptional sound design is iteration. Iteration means to revise sounds until they are perfect... or as close as you can get them to perfection. Iteration is a necessity because there are times when you must get a sound into your game quickly without much time to work it to it's best form. And let's face it, not all of your...
Overcome Writer's Block

Inspiration is a very mercurial event. One cannot control the moments of inspiration that occur or when those moments will happen. Some believe that with more work comes more inspiration...
10 Tips That Will Make You A Better Sound Designer

1. Always carry a digital recorder with you. You never know when sound inspiration will strike. So you must be ready to record that unique door close or train pass. Portable recorders are so inexpensive and small these days...